Dogs Available for Sponsorship
We understand that not everyone can adopt or foster dogs so we have come up with a solution!
You can now help us and help a dog within the H.U.G.'s Rescue! Your sponsorship will help pay for any medical expenses the dog may occur as well as training, food, and any additional financial needs for the dog.
CLICK HERE TO DONATE TO A SPECIFIC DOG
(PLEASE LEAVE THE DOG'S NAME IN THE NOTES SECTION)
---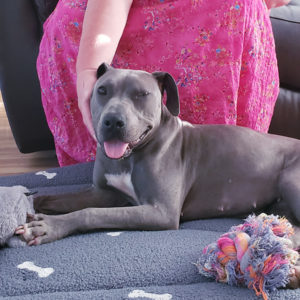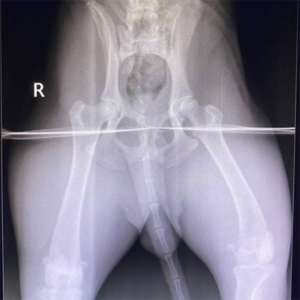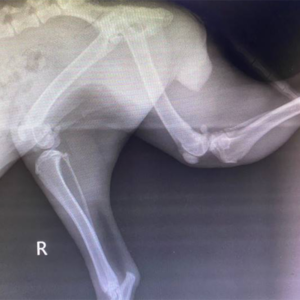 ZURI – POSSIBLE CCL TEAR – SWEET GIRL
I am described as a female, blue Pit Bull Terrier.
The shelter thinks I am about 1 year.
I weigh approximately 40.00 lbs.
Meet Zuri… she arrived with notes stating she may have been hit by a car, which we are seeing all too often recently. Zuri is a sweet girl per shelter staff. See her video below. Please share Zuri for pledges, a foster home and rescue. This little 40 lb of love needs our help.
We have x-rays now. No fracture seen and the vet believes that it is a possible torn CCL. He recommends for her to see an orthopedic doctor.
VIDEO: https://www.facebook.com/watch/?v=875494583065047
---